Garden update
Well, I hope everyone had a brilliant Xmas and are looking forward to an exciting and happy New Year!!
I went to a friend's mother's place for Xmas lunch - he's been vegan for about 13 years, and his mother is very very good at vegan Xmas foods (and other non-seasonal vegan foods), so I had a very lazy Xmas this year! Entree: roast onion, tomato and olive mini tarts. For mains, she made fabulous roasted potatoes, pumpkin and onions, steamed beans, and got tofu skin drumsticks which she also roasted and served with mustard sauce (but I ate them with lots of extra mustard!) Desserts were a berry and custard trifle thing, and a fantasmagorically good plum plait. I'm drooling just thinking about it. The irony of the plum plait is that the recipe was adapted from a "Dairy Foods" cookbook from the seventies!!
No photos, though. Too busy eating!!
My garden wanders along apace. Here's some photos tracking its' growth (and/or gnawed status):
The tomatoes have doubled in size. Two of the plants are going yellow, but they seem to be happy still!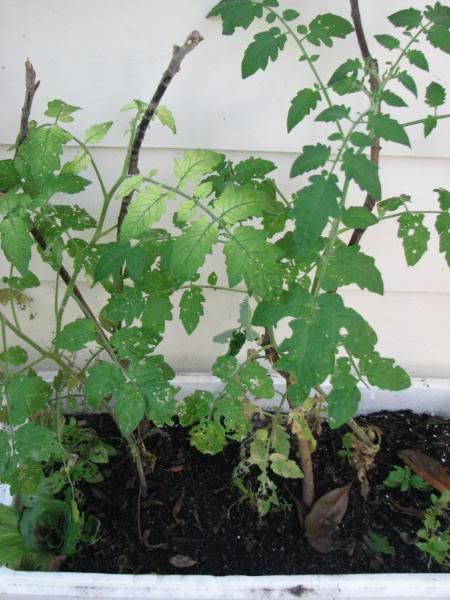 All of the tomato plants have little flower buds appearing! Yay!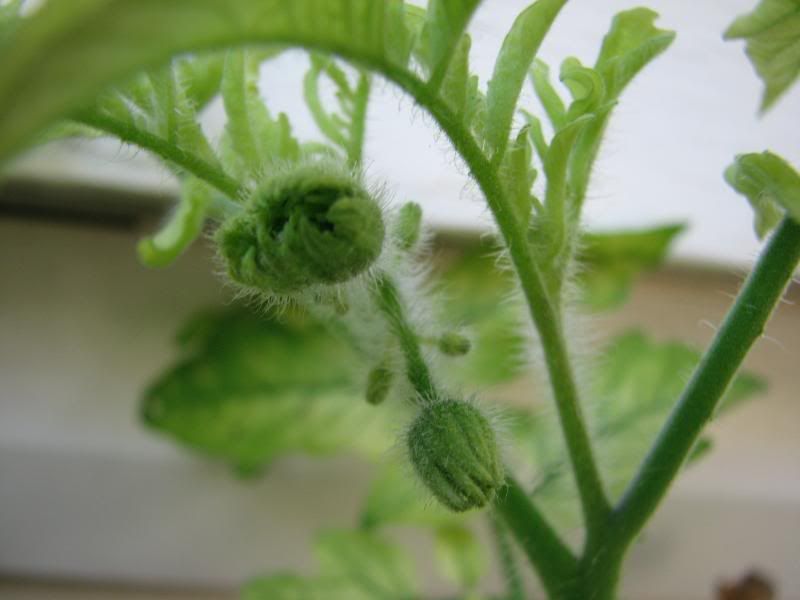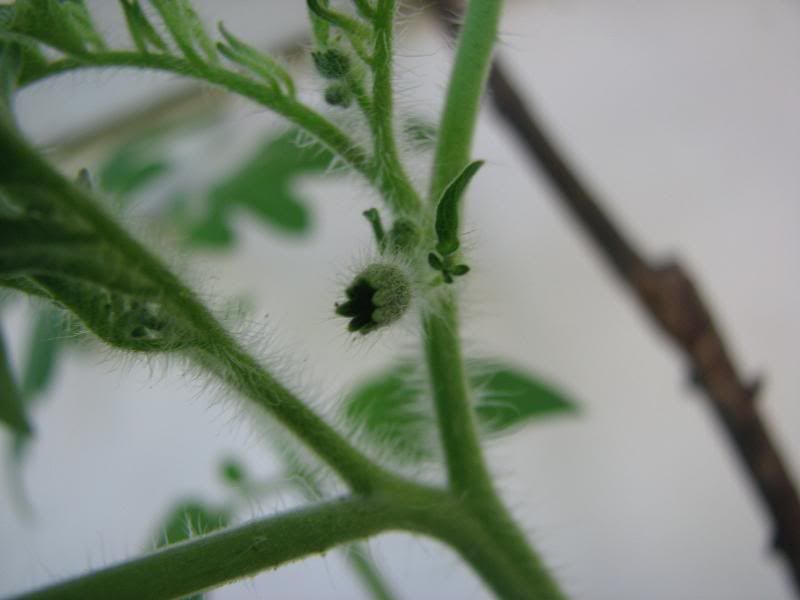 The marigold that was planted with the tomato plants has been gnawed severely by something, but is thriving enough for a flower bud to have formed:
It does look a little like
Audrey
, doesn't it? I'm slightly worried...
The spinach went to seed.... *sigh* The strawberry and lemongrass is going well, though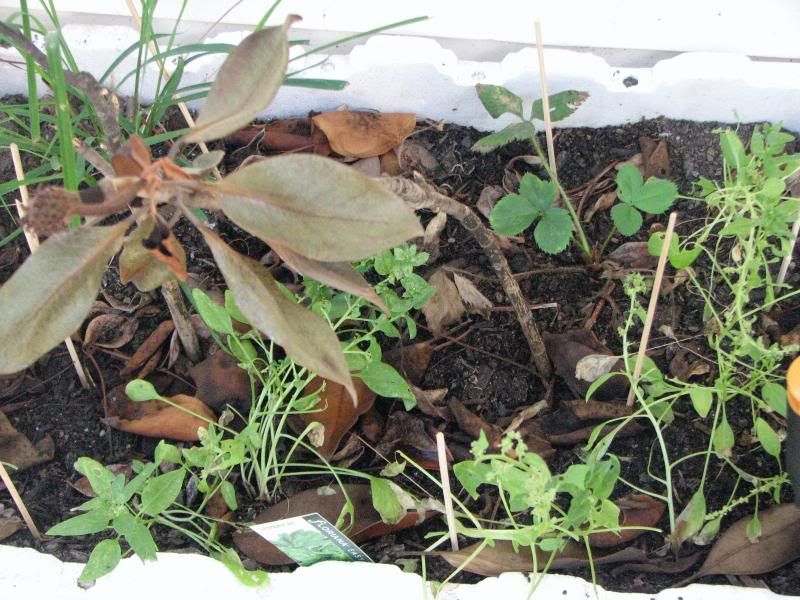 Onions = destroyed. Eggplants = struggling. Marigold = proud and upstanding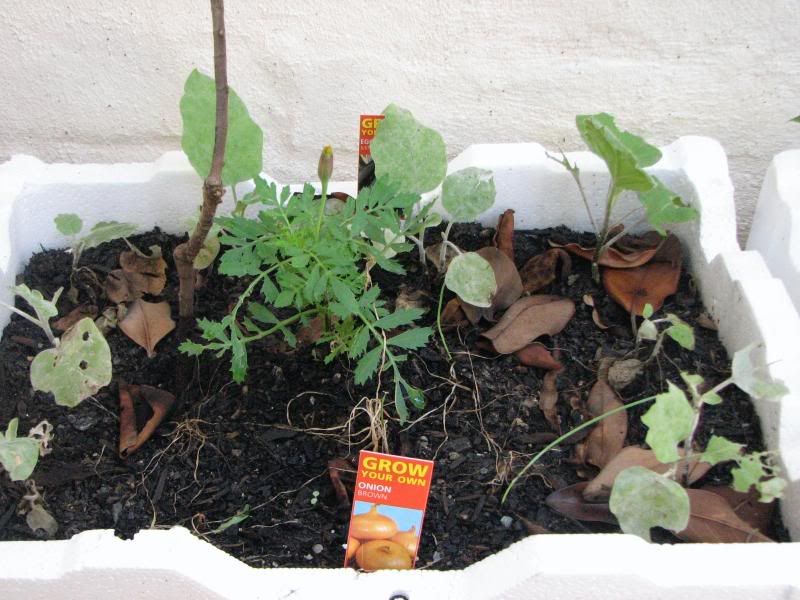 The capsicums are going batshit, so have left their crazed growth until last!
Check out the tiny capsicums!!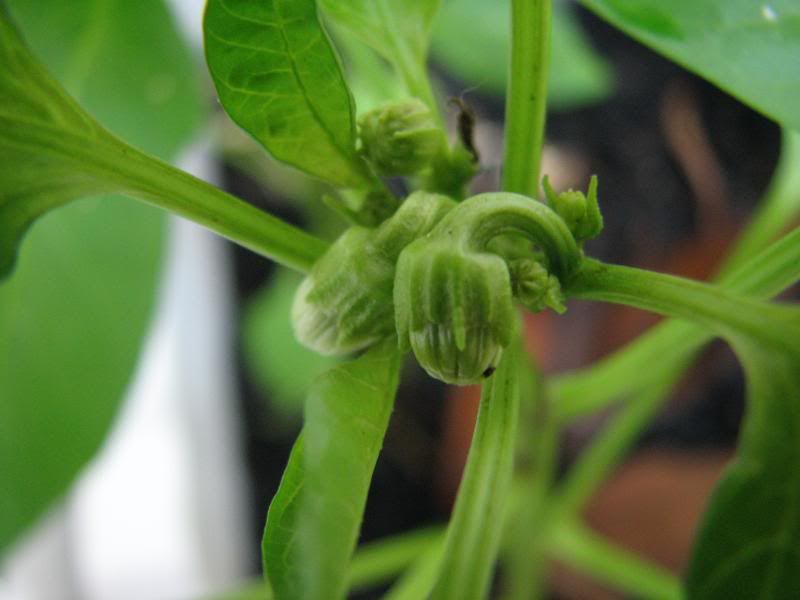 And the gorgeous marigold in flower: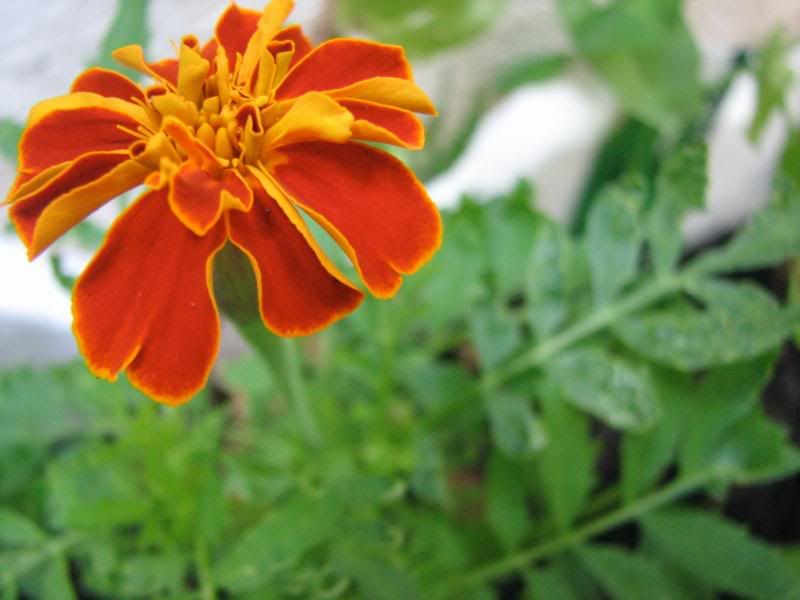 Last but not least, my Lucie cat generally being a gorgeous girl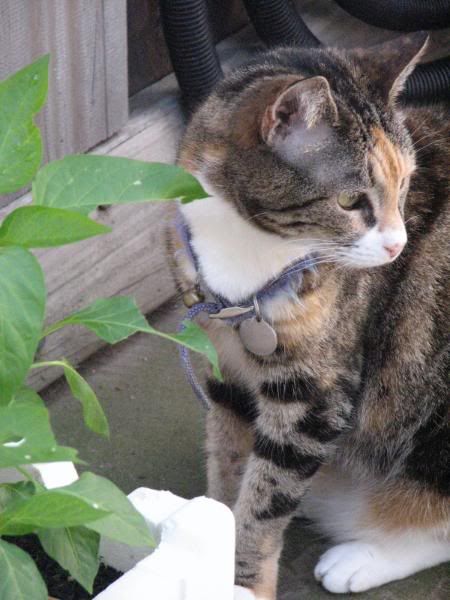 I've decided that one each of a viable tomato, capsicum and strawberry is going to make this iteration of the garden a win. So it's going well, methinks!!