Tuesday March 10, 2009
I'm a little bit tiddly from dinner as I write this, so there's not going to be much of an update. Today was carb-tastic after breakfast (green smoothie), with Iku burger and sesame fudge tart for lunch, and dinner for a friend's birthday at a very authentic pizza place, where I had a gorgeous marinara pizza which was delicious.
I am feeling a bit heavy from the carbs, I have to say, so am looking forward to detoxing a little tomorrow with some tasty greens and fruits.
I don't have any photos of the foods consumed, so I'll instead entertain you with my new house decorations - prints of naughty semi-nude 1940s pinups!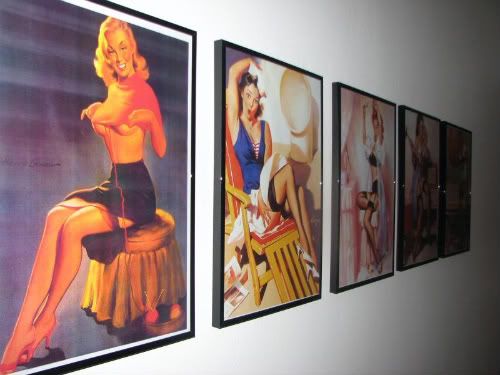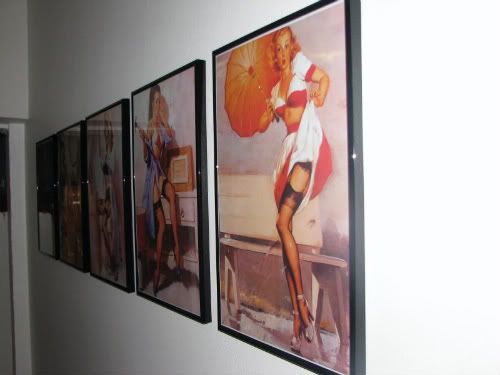 I am slowly but surely decorating my house now that I've got the okay to put up pictures. I've been meaning to hang up these prints for the last three years, and they look as kitsch and fabulous as I thought they would. Having a great time.
And now, lots of water and then bed.
Until tomorrow, I wish you good eatings!