naked espresso
So, there's a not-so-new (as in, opened three months ago and I've taken a while to get there!) all vegan weekend breakfast place sharing the premises of
Basil Pizza
in Newtown. The owner is vegan, the equipment for making breakfast has all been purchased new, the coffee machine is all vegan (Bonsoy only), there are gluten free options offered as well, and it's got a lovely range of breakfast offerings, laid back but friendly service, and I highly recommend going along one morning to support this great vegan business!!
I went there for the second time this morning, and actually remembered to take photos this time!
My friend Phil got the Organic Buckwheat Pancakes, which are served with strawberries and banana and pure organic maple syrup. Numtious!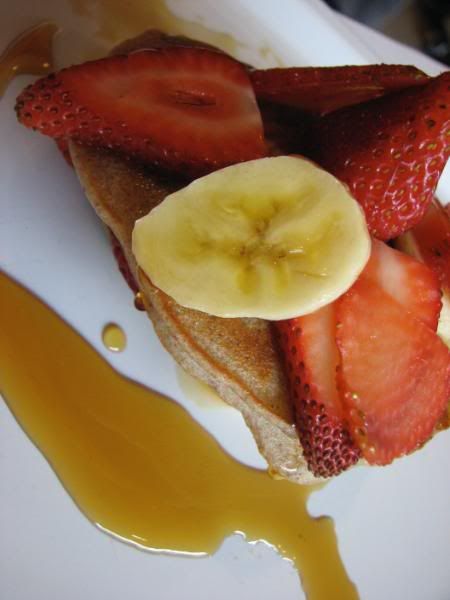 My friend Neibi got "The Morning After" Giant Fry Up, with sausages, hashbrowns, "bacon-style" rashers, tomato, mushrooms, spinach, baked beans, sourdough toast. So big it needed two photos, and I still didn't get everything into shot!!
I got the Scrambled Tofu, lightly curry flavoured, with baked beans, fried tomato, hashbrown and sourdough toast.
The food is hearty comfort food, made with love and vegan passion. The premises are open only on the weekend, from 9am to 1pm.
naked espresso
126 King Street
Newtown (near Missendon Road)
Tel: 95194880