Recent random foods...
...and bonus cat.
Gorgeous pumpkin-oatmeal cookies received as part of a
ppk
sponsored cookie swap (thanks,
juicyfruitz
!)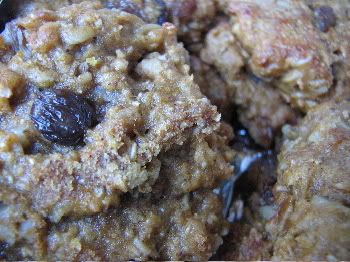 Tempeh Lasagne, inspired by aduki's
Tempting Tempeh
cookbook. Anyone who knows me in real life knows my general reaction to tempeh (picture a pea-soup-less version of the Exorcist), so the fact that I made this at all, let alone
adored
it and yearned for more of it, is nothing short of a miracle!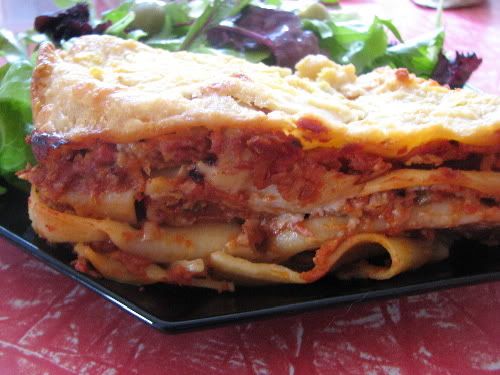 Squeak asleep in the sun. Just because, 'kay?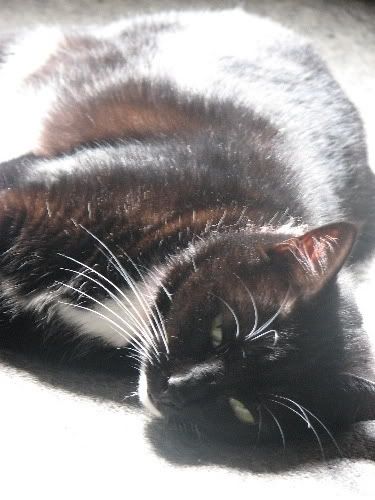 Badly lit and a little bit bland, but also nice, lettuce soup (which may or may not have been served with potato bits)

I discovered the supermacro button on my camera, can you tell? Banana Cheezcake.


An example of what happens in the couple of days after this vegan gets her 3 monthly B12 injection - 17 sweet dishes cooked in just under 36 hours, all for a taste test party for my upcoming book Vegan Indulgence . It was fun and well worth it!